Now that you are here, please take a moment to request a quote for a new phone system and out sales reps will provide you with a new phone system quote ASAP.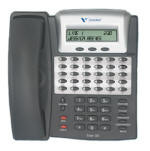 30 Button Programmability: The 30 red/green dual-color LED buttons can be programmed to do customized tasks that meet your personal needs. For example, you can program a button to dial favorite extensions, access speed-dial numbers, page a colleague, park a call, or let you take a breather with "Do Not Disturb" mode and much more — all with a single push. You can also program a button to function as a Call Key, which will provide status for a pool of CO lines, to aid in multiple call handling.
---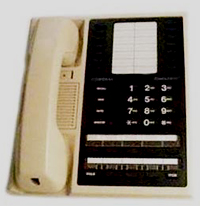 ---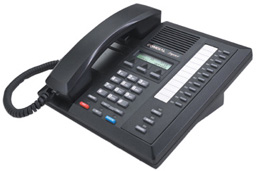 We have 6 lines on for $120 a month or the first line for 24.95 and each additional line $19.95 a month plus tax.
Comdial is one of the nations top most popular phone system manufacturers back in the day.
As of late Comdial has been bought out by a company named Vertical.
We at =ESSI= still have many phones available for most any Comdial Phone System.
If you have an older model phone system and require some of the newer more modern features, you might want to consider a new phone system.
---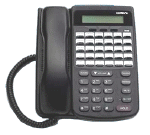 The Comdial DX-80 30 Button Digital Display Speakerphone delivers enterprise-grade quality and productivity with out the complexity, cost and management responsibilities of a larger phone system. With over 100 standard features, this system is well suited to give your business a competitive edge.
---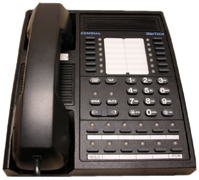 Choose the correct phone system for your hotel large or small.
Expandable up to 900 phones or more.